Video Production — editing, script writing, coaching, video content
UniMark Creative provides complete video production services for business or not-for-profit organizations. Video is a highly effective way to tell who you are, what you do and how you do it. It provides the next best thing to being there and an excellent way to build your brand. Video is a highly effective way to tell your story.
You can look clients in the eye and speak directly to them. From the viewer's perspective, video allows them to get to know you, like you and trust what you are saying. Sound and pictures connect at an emotional level.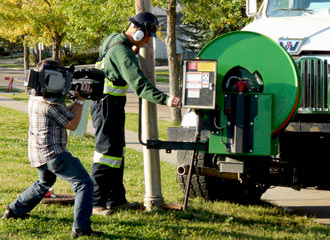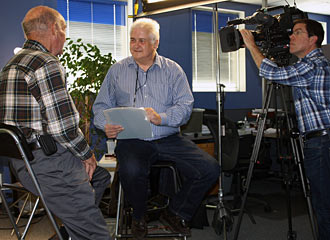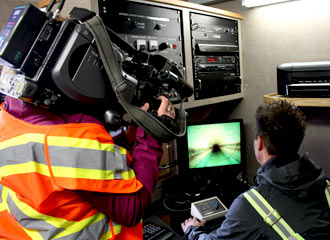 Types of Video
Whether you need a corporate video, a YouTube video series, or a television commercial, our world class creative and production team will produce a product that will effectively tell your story and draw viewers into your brand experience. Online mobility means they can be watched on a laptop, IPad, phone or any other mobile communications device.
Videos profile people, products, processes and places. They offer a high powered way to communicate one-on-one, within narrow niches, or with mass groups of people located around the world.
Quality Video Content
Pages of information – online or print - can be condensed into a 60-90 second video script. We create relevant digital content that is search engine friendly. SEO can bring thousands of potential customers to your doorstep.
Social Power
Online video is one of the most powerful tools for driving traffic to your website, products or services. Exposure through YouTube, Twitter, Facebook, or embedded into a dynamic website brings media convergence full circle. People can interact with your brand at different levels and through different ports of entry.
Video Production Experience
UniMark Creative has over 30 years of Calgary video production experience. We carefully manage each project to make the production process as seamless and "stress free" as possible. Following discovery, we create a production plan that outlines the details.
We communicate fully at all stages of production. Our videographers shoot with high definition cameras to deliver the highest quality product. Most have professional TV news experience. They understand the importance of story.