Our Graphic Design Team Will put a Face on Your Brand
UniMark Creative offers complete graphic design services. Whether you need a one-time project produced or a complete face lift, professional design will make your project stand out. As a full service agency, we can transfer the design elements to numerous platforms while maintaining brand continuity and consistency.We do logos, brochures, magazine and newspaper ads, trade show booths and manuals.
Logos Created by Unimark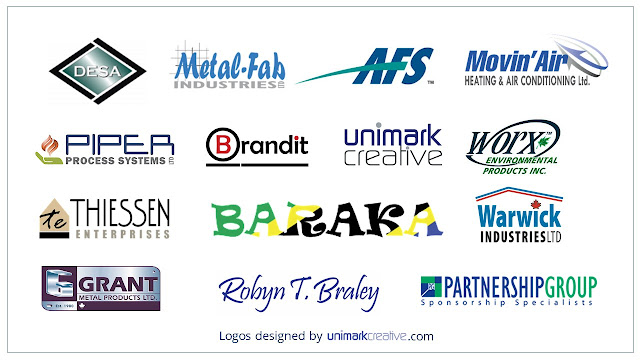 Refresh Your Brand
Robyn T. Braley, president of UniMark Creative, writes "a brand reflects the soul of a company or organization." Professional graphic design is the key to outwardly expressing the inner meaning of a company or product.
A custom created corporate identity or product package will provide instant redognition of your company or product, a positive first impression, launch the process of engaging customers, position your company as a major player, and communicate trust, quality anbd professionalism.
Does the face of your company look tired and dated? As your brand evolves, the look of 10 years ago may not accurately reflect what it has become today. Energize your brand with a new look and feel.
Our Approach
A new or refreshed brand requires research, interpretation, careful thought and creative ideas and finally, graphic design. UniMark has developed a unique discovery process for gathering information about your company, products, customers, competitors and the marketing issues you are addressing. It helps fast-track our understanding of each new clients mission, vision and values.
One-Stop-Shop
We are a one-stop-shop where all key graphic design services are provided inhouse. We have long time partnerships with production partners – printers, trade show projects, signs, promotional products and others. Our design services include research, graphic design, writing, photography, multi-media, and production management.